Explore International Dining in Our Dallas, Texas Restaurant
Don't just eat, savor your meals at Le Meridien Dallas by the Galleria. We firmly believe dining in our restaurant should be an experience to enjoy at a leisurely pace, where tastes can be relished and conversations, enlightening. Take advantage of our Signature dining offerings, including Eye-Opening Shots with breakfast, sparkling cocktails for the evening and irresistible eclairs for a special treat.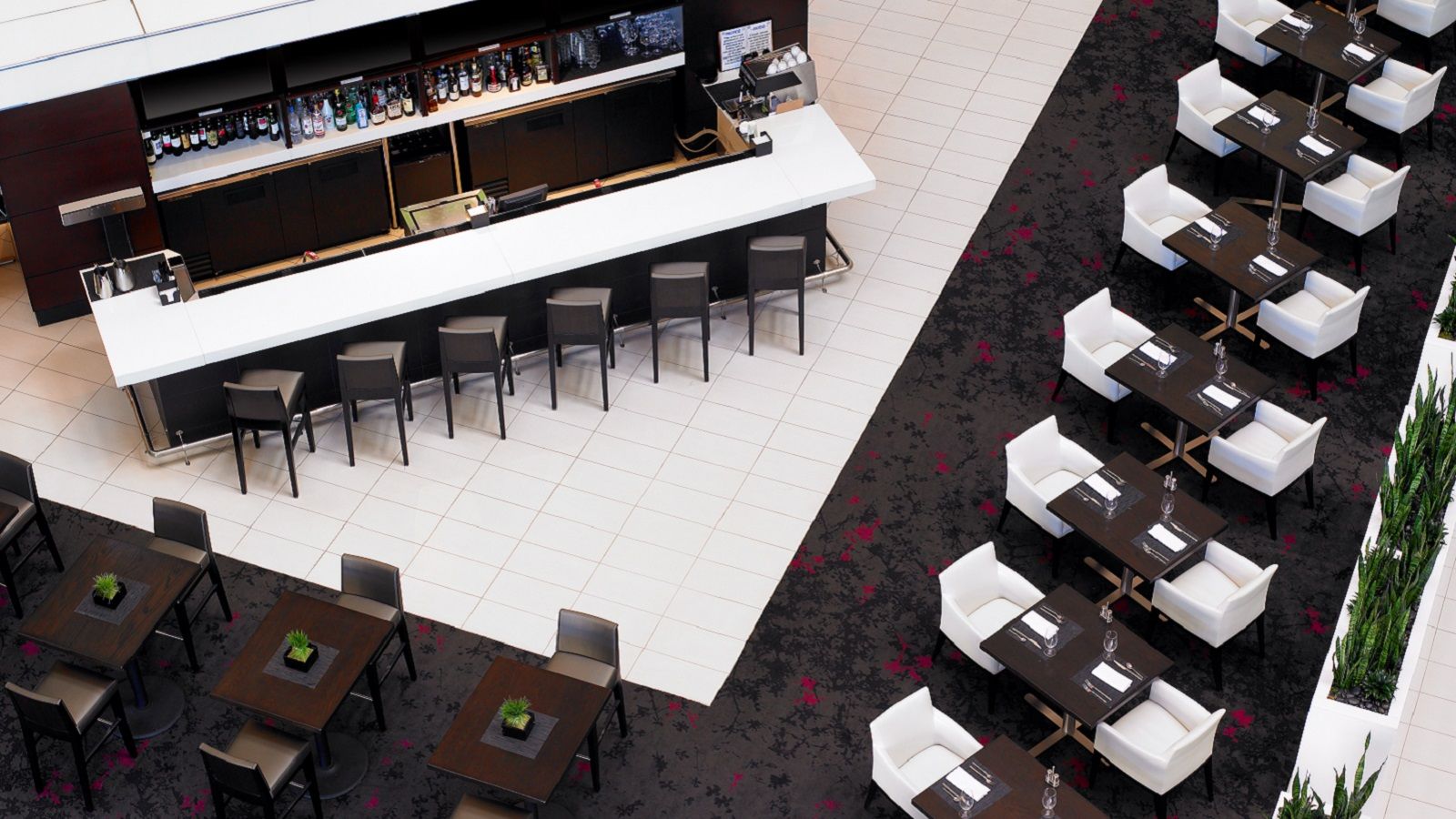 Longitude
Located just off our blue-and-black marbled hotel lobby, Longitude has a mission: transport diners via eclectic cuisine served in a chic yet casual atmosphere. Like the lines of longitude it's named after, the menu of our Dallas restaurant spans the globe, ranging from American comfort foods to Asian-style seafood dishes.
Open Daily from 6:30 AM - 11:00 PM
Christmas Eve dinner will be served on December 24 from 5pm-9pm View our Christmas Eve menu
Latitude
Distinguished by its smart décor, Latitude is designed to meet your needs any time of day. The morning illy coffee bistro transforms into an The Hub, our evening bar featuring contemporary cuisine and specialty cocktails.